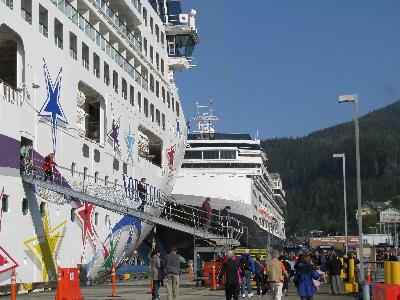 This was one of our "bucket list" cruises. A visit to the northern frontier of Alaska. We were treated well about the Norwegian Star. The weather was fantastic. Temperatures were in the upper 60's at all of our ports of call. There was not even a hint of bad weather during our entire cruise.
We enjoyed stops at Skagway for the White Pass Railway, Juneau for a photography tour, Ketchikan for a float plane pass over the fjords and a Grizzly Bear excursion at Prince Rupert.
We were aboard in celebration of our 34th anniversary.
From the moment we arrived the crew was superlative in their response to our needs.\par
The scenery was excellent and we were treated to the finest cruise that we have ever taken.
The food was never repetitive or dull. Selection was almost endless and very tasty.\par
The ship was very clean and well maintained.
I highly recommend the Norwegian Star cruise of the Inside Passage to any who wish to see the State of Alaska.
Well done NCL!
66

of

67

found this story helpful.